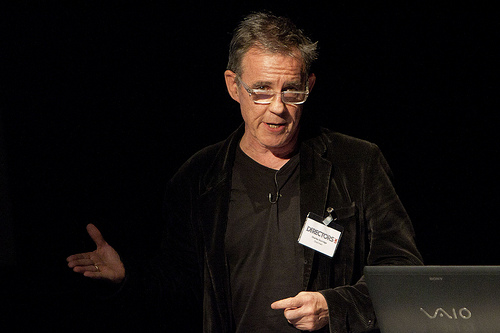 Television
Television work includes Coronation Street and World in Action both for Granada Television where in 1981 he co-wrote and directed Evelyn Waugh's Brideshead Revisited which won 17 international awards including 2 Golden Globes and 6 BAFTA's. He went on to direct Stephen Poliakoff's Soft Targets (BBC) with Ian Holm and Helen Mirren and A Foreign Field (BBC ) with Alec Guinness, Jeanne Moreau, Leo McKern, Geraldine Chaplin and Lauren Bacall. In 1996 he directed Gulliver's Travels (C4/NBC ) with Ted Danson, Omar Sharif and Peter O'Toole which won 6 US Emmy's , including 'Best Series' and the Royal Television Society's 'Team' award. In 2001 he wrote and directed Longitude (C4) starring Michael Gambon and Jeremy Irons, winning the BANFF TV Festival 'Best Series' award, two PAWS awards and five BAFTA's, and in 2002 Shackleton starring Kenneth Branagh which was shot on location in the Arctic, winning the BAFTA for 'Best Series' and the Radio Times Audience award for 'Best Drama ', it was also nominated for 7 US Primetime Emmys. In 2009 he went to Botswana to direct the first three episodes of: The No 1 Ladies Detective Agency (BBC/HBO/Weinstein Co ) starring Jill Scott and Anika Noni Rose. In 2010 he returned to Granada and Coronation Street to direct the story of the making of it's first episode: The Road To Coronation Street (BBC 4) winning the RTS and BAFTA awards for Best Single Drama 2011 and a Gold Medal at the New York Film and TV Festival in Las Vegas. In 2013 he directed two episodes of 'Dates' (2013, C4) with Sheridan Smith and two episodes of Da Vinci's Demons (2014, Starz). In 2015 he directed 'Churchill's Secret' for ITV starring Michael Gambon, Lindsay Duncan, Matthew Macfadyen and Romola Garai. In 2017 he directed JK Rowlings novel 'Career of Evil' part of the 'Strike' series for BBC/HBO with Tom Burke and Holiday Grainger and 'Marcella' with Anna Friel for ITV/Netflix. Most recently he is completing work on four episodes of 'MotherFatherSon' written by Tom Rob Smith starring Richard Gere, Helen McRory and Billy Howle for BBC2 and ITV's Jane Austen Adaptation 'Sanditon' (Series 1 & 2) and Sky's 'Cobra - Rebellion', starring Robert Carlysle.
Theatre
His work includes a musical version of Charles Dicken's Hard Times which he co-wrote and directed at the Belgrade Theatre Coventry, translating (with Tania Alexander) and directing The Seagull with Vanessa Redgrave and Jonathan Pryce (Queens Theatre, 1985) and Endgame (2006) starring Ken Cranham and Peter Dinklage which opened at the Gate Theatre Dublin on Samuel Beckett's 100th birthday. He has also directed Handel's opera Tolomeo (Christ's Hospital 2004).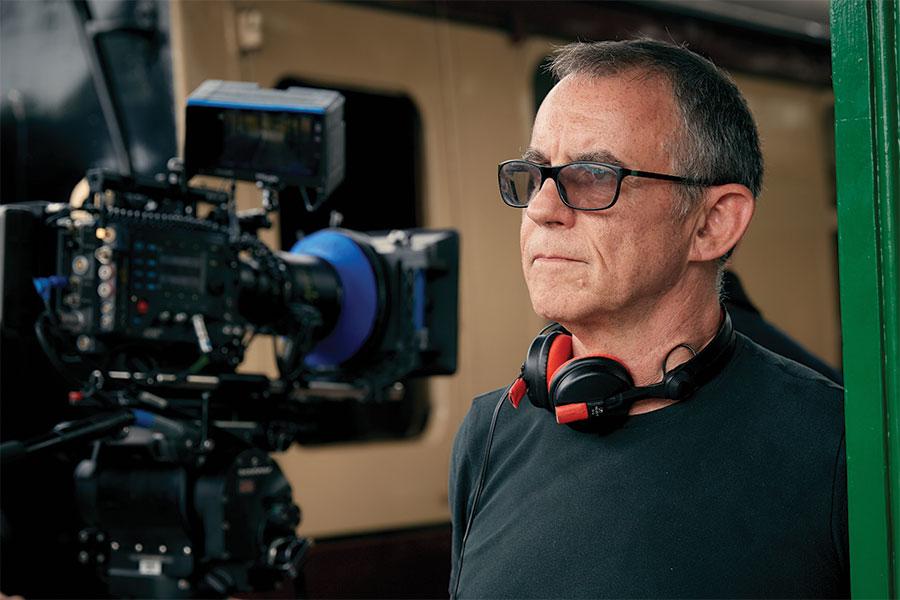 Films
His films include: Runners (Goldcrest 1982), A Handful of Dust (New Line 1988), E.M. Forster's: Where Angels Fear to Tread (Sovereign 1991), both of which he co-wrote, and Fairytale – A True Story (Icon/Paramount 1997) which won the British Academy award for "Best Children's Film' 1998. He was a contributor to the 'Beckett on Film' series, directing Ohio Impromptu (Best Drama LWT Awards) and in 2006 he wrote and directed an adaptation of Eric Knight's classic novel Lassie which won a 'Golden Tomato' for its 92% average critical approval rating. In 2012 he wrote and directed The Scapegoat, based on the novel by Daphne Du Maurier with Matthew Rhys, Eileen Atkins, Sheridan Smith, Jodhi May, Anton Lesser and Andrew Scott selected for the Chicago and Dinard Film Festivals.